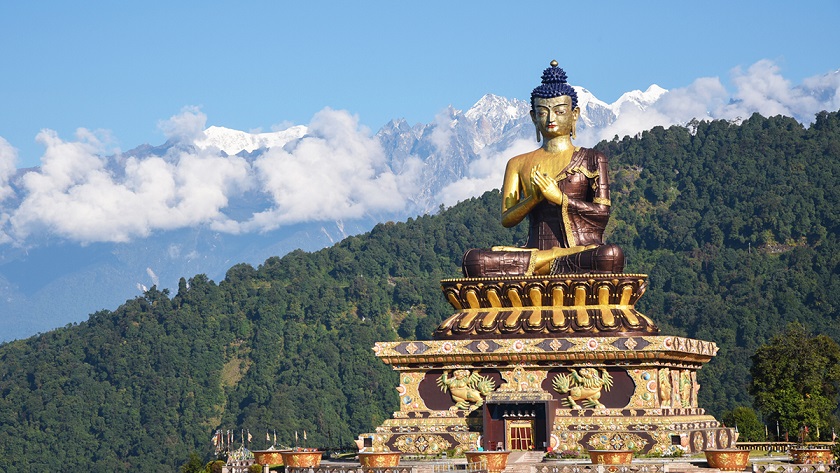 Made of 60 tonnes of copper and three-and-a-half kilogrammes of gold, the statue employs the repoussé technique, one of the oldest metal-working practices in the world. Most Buddhist artworks depict the Buddha in a meditative pose while his hands perform various mudras. The statue at the Tsal depicts the sage in the Dharmachakra mudra.
The Dharmachakra mudra is formed when the thumb and index finger of both the hands touch at their tips to form a circle. This circle symbolises the Wheel of Dharma which was set in motion when the Buddha gave his first sermon at Sarnath.
The entire complex of the Tathagata Tsal is dotted with important structures. The red-domed Congregation Hall, which can seat up to 2000 people, is one of the biggest venues in Sikkim built solely for the purpose of religious convocations. At the Tongchoe Lhakhang, visitors can light choemis (butter lamps) in memory of their loved ones.