VISIT SIKKIM AND DISCOVER THE HIMALAYAS WITH US!

Visit the beautiful India state of Sikkim where Buddhism is a living culture amidst a paradise that blends flora and fauna with breathtaking scenic beauty.


ITINERARY
Day 01 - Arrival in Gangtok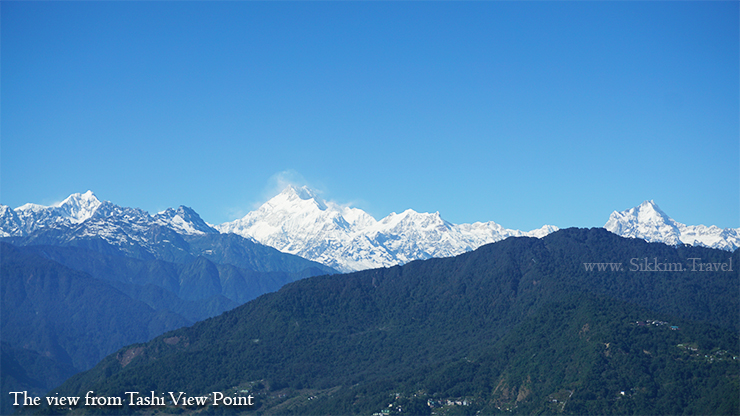 (Lunch & dinner included)
Depart from Singapore to Guwahati by flight in the morning. The flight is about four hours and we will reach Guwahati airport at about 830am local time in Guwahati. There will be enough time for us to pick up our luggage and stretch our legs before flying off to Pakyong Airport at 1115am. After a short 40-minute flight which culminates in a scenic descent into Sikkim, we will reach Pakyong Airport. Once we finished the customs formalities, whip out your cameras and breathe in the fresh Himalayan air! After collecting our luggage, we will board our cars and leave for Gangtok, which is about 1-2 hours away by car, depending on traffic.

Afternoon
Once we reach Gangtok, we will have a late lunch before checking into our hotel. After enjoying our first local cuisine, we will check into our hotel before assembling for a briefing by the local guide on our programme for the tour. After the briefing, we will board our cars for our first stop in Sikkim - Tashi View Point. After Tashi View Point, we will go to The Tsuklakhang Palace which used to serve as a location for coronation, marriages and other ceremonies for the Choyals (kings) of Sikkim.

Evening
After touring Tsuklakhang Palace, we will return to MG Marg for an evening stroll along probably the world's highest shopping street – MG Marg. Following that, we will have an early dinner before going back to hotel for a good rest!


---
Day 02 – Gangtok and Dzongu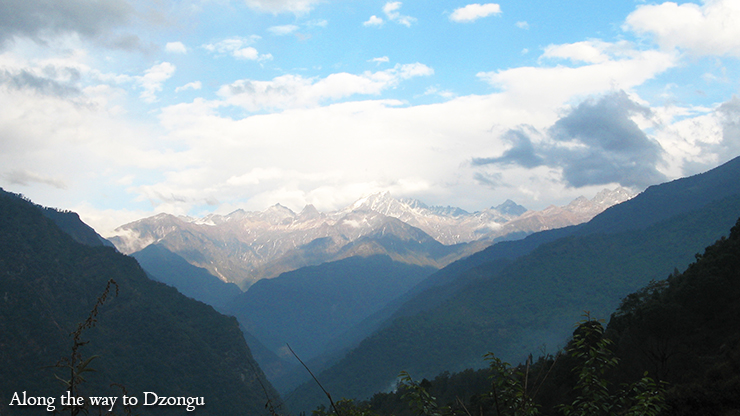 (Breakfast@hotel, lunch & dinner included)
Morning
After breakfast, we will make visit to the Namgyal Institute of Tibetology where we will visit a museum of Tibetan iconography and religious art. Namgyal Institute holds the largest collection of Tibetan works outside Tibet and is an important research centre. After Namgyal Institute, we will go to the Deorali Drol-Drul Chorten and Monastery, an important stupa built by the Nyingma order in 1945.

Afternoon
Following Deorali Drol-Drul, we will break for lunch and after permit formalities, we will depart for northern Sikkim to Dzongu (2.5hrs drive). Dzongu is a land which belongs to the Lepchas, Sikkimese who are indigenous to the land. Dzongu is renowned for its floral and fauna beauty together with traditional Sikkimese hospitality. Here, visitors can view both the great Himalayan range while visiting the farms and villages. At the same time, visitors can experience original Lepcha culture and practices.

Evening
Travel back to hotel at Dzongu for a traditional dinner and early night rest as there will be a morning hike the next day.


---
Day 03 – Dzongu Explorations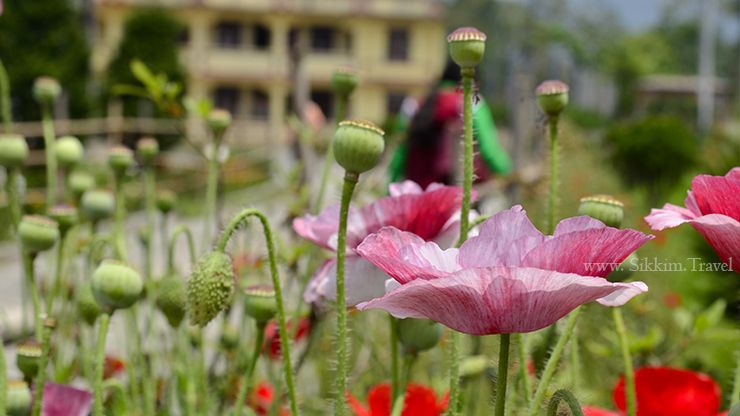 (Breakfast@hotel, lunch & dinner included)
Morning
Wake up for a good traditional breakfast before departing for an easy hike to the monastery of Hee-Gyathang. Here at the Hee-Gyathang, we can get to see a traditional monastery that serves the rural folks.

Afternoon
Proceed to the upper regions of Dzongu. Local folklore and sights will be explained, have a better understanding of the nature worship or 'bon' traditions of the people in this region. Talk to the locals and breathe in the fresh mountain air while enjoying tea in the Himalayas.

Evening
Enjoy the evening Bonfire and a round of drinks – local Millet!


---
Day 04 – Dzongu Explorations and Drive to Rabong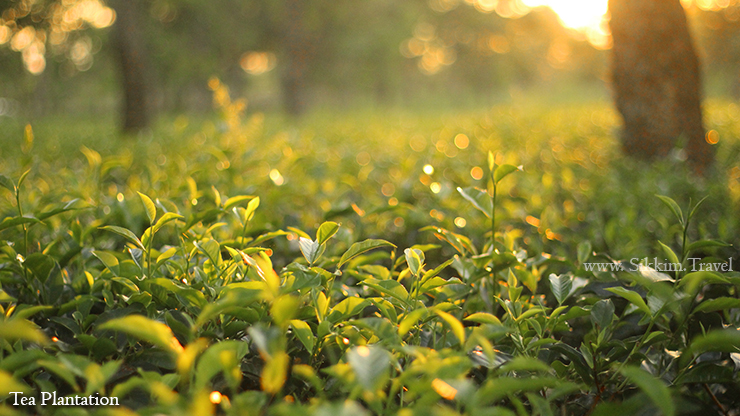 (Breakfast@hotel, lunch & dinner included)
Morning
After breakfast, we will visit a sulphur hot spring. Interested parties can have hot spring dips – soaking in sulphur hot springs has been known to be therapeutic and good for increasing blood circulation and improving one's health generally. Just do not drink the sulphuric water! Following the hot spring dips, we will leave for an early lunch.

Afternoon
After lunch, we will begin our gong drive to lower climes to the south of Sikkim to Rabong. (6-hr drive). The long drive will bring us through the scenic countryside of Sikkim. We will pass by mountain ranges, villages, forests and the occasional waterfall! There will be ample stops along the way for restrooms and tea breaks!
Once we reached Namchi in South Sikkim, we will visit the beautiful Organic Tea Gardens and the jungle lodge. At the Tea Gardens, we will see the tea plantation. Sikkim is 100% organic so take the chance to buy tea back as gifts or for personal consumption.

Evening
Back to hotel in Rabong and rest.


---
Day 05 – Rabong Explorations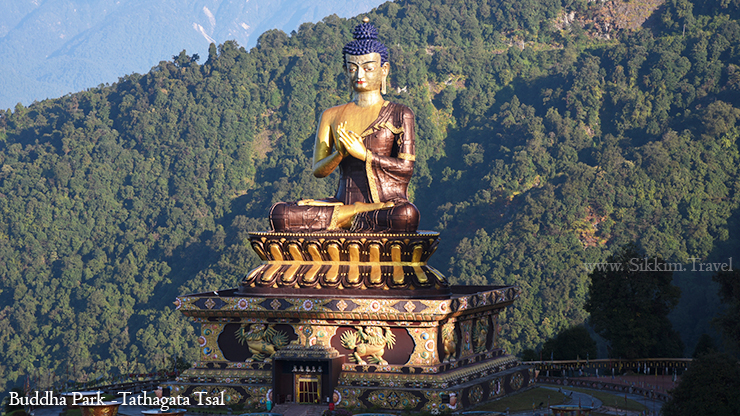 (Breakfast@hotel, lunch & dinner included)
Morning
After breakfast, we will visit the iconic Buddha Park or the Tathagata Tsal, a lovely landscaped park home to the statue of Buddha Shakyamuni. Built solely for religious purposes, the Buddha Park is an important development in South Sikkim for both tourism and Buddhism. Visitors can walk the sprawling grounds to enjoy the scenery, visit the Buddhist museum or have a cup of coffee at the retail zone.

Afternoon
After lunch, we set off to visit Samdruptse Hill Namchi - this epic hill holds a 45m tall statue of the Guru Padmasambhava (Guru Rinpoche) who is widely revered as the founder of Vajrayana Buddhism. Following that, we will visit Bon Monastery and Doling Monastery – two unique Buddhist monasteries that are rarely found in India.


---
Day 06 – Rabong to Pakyong to Guwahati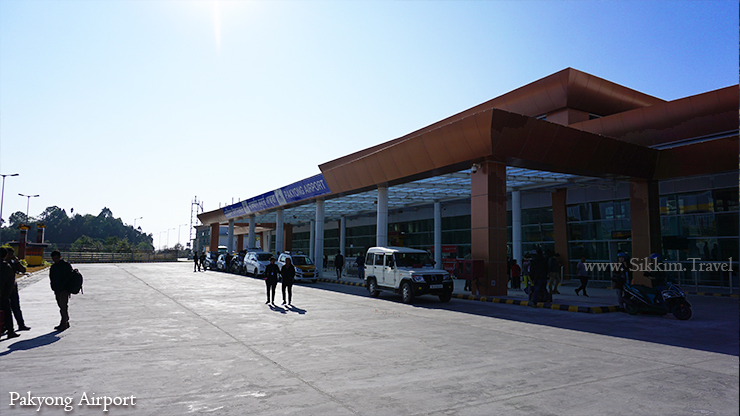 (Breakfast@hotel, lunch & dinner included)
Morning
After breakfast, drive to Pakyong and board plane to Guwahati. Check in hotel for lunch.

Evening
City tour of Guwahati. Board the river cruise and enjoy the sunset view on the Brahmaputra River.


---
Day 07 – Guwahati to Singapore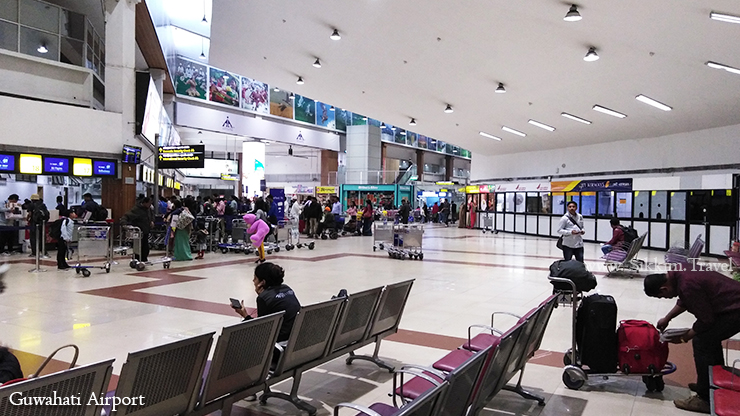 (Breakfast@hotel included)
Heading back to Singapore from Guwahati.